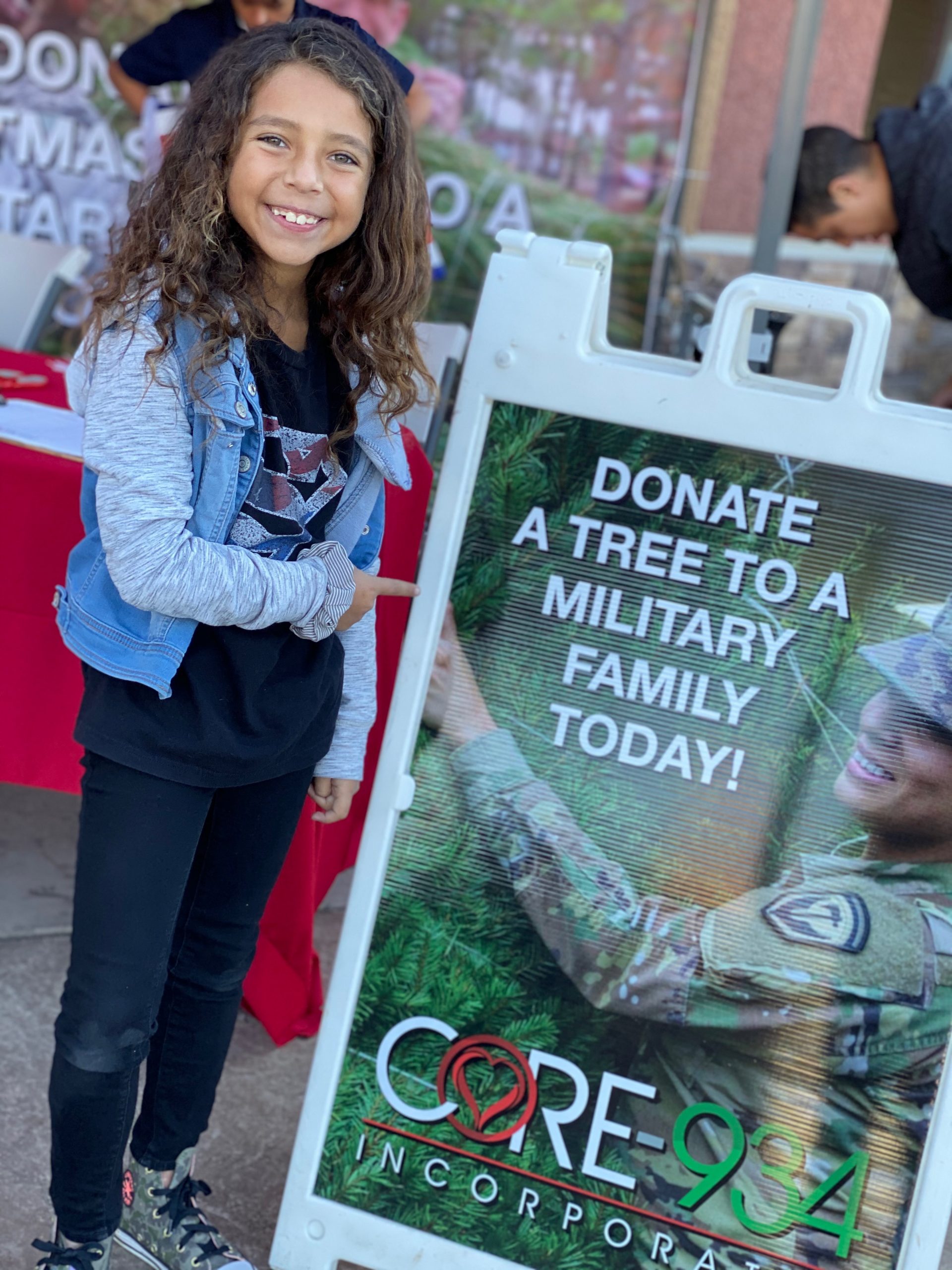 Our Mission
At Core-934 our mission is to support active and retired military members and their families. It is our goal to show our gratitude for all of their sacrifices as they protect this country.
The main way we support military families is through our partnership with the nationwide Trees for Troops program. Through the program active duty military families are able to receive a free Christmas tree delivered directly to their base. Last year over 18,000 trees were donated through the program. This number fell well short of the requested amount of 50,000. It is our goal to close that gap as much as possible.
Our founders have over 30 years of experience in the retail Christmas tree industry. Using the connections that they have gained throughout the years we have been lucky enough to get special pricing from our growers specifically for this program. A $40 donation inlcudes a 10% admin cost and the rest provides a military family with a tree.
A Word From Our Founders….
"Ten years ago, my wife Denise and I started a Christmas tree and Wreath fundraising company helping schools, churches, and other non-profit organizations raise much needed funds for their programs. To date that company has helped raise over $10,000,000 dollars for their efforts."
"As a way to give back to our military families, in 2013 we began supporting the Trees for Troops program. This provided an additional fundraising opportunity while supporting our heroes who serve and their familes at Christmas time. Over the last five years, our groups have donated over 16,000 real Christmas trees to the national Trees for Troops organization."
– Randy and Denise Wood